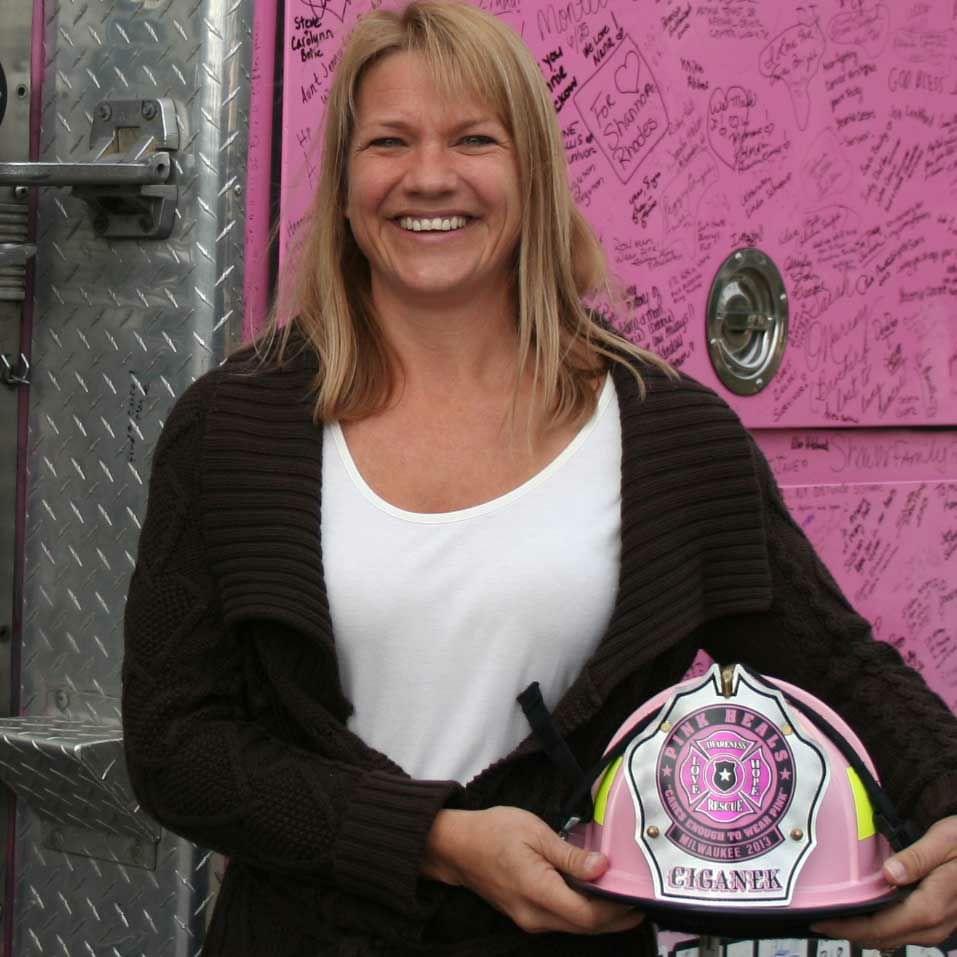 The Kristin Ciganek-Schroeder Memorial Scholarship was established in 2021 to honor the memory of Lieutenant Kristin Ciganek-Schroeder and support women training for a career in the fire service. Lieutenant Ciganek was a proud member of the Milwaukee Fire Department for 15 years. She served her community for 13 years as a firefighter and for 2 years as a fire lieutenant. Lieutenant Ciganek was diagnosed with duty-related cancer in August 2012 at the age of 43, and she was forced to retire from the job she loved. She passed away in December 2017 at the age of 47.
The Pedal for the Brave Memorial Bike Ride was held for the first time in August 2020. This event serves as a way to memorialize Lieutenant Ciganek, and some of the funds generated through this ride will support the Kristin Ciganek-Schroeder Memorial Scholarship. Each year, one scholarship in the amount of $1,000 will be awarded to women enrolled in Fire Science, Emergency Management, or a similar program at Milwaukee Area Technical College, Waukesha County Technical College or alternative accredited higher education institution. Ideal candidates are women who are committed to pursuing a career in the fire service. Candidates must also recognize the value and importance of community involvement and have a demonstrated history of volunteerism within their community.
Interested Applicants Must Complete the Following:
Download and complete the Kristin Ciganek-Schroeder Application Form PDF
Obtain two letters of reference
Prepare a short essay (no longer than two pages, single-spaced, 12pt. font, 1inch margins) that addresses the following questions:

Why have you chosen a career in the fire service?
Describe your involvement and volunteerism in the community.
For consideration, please submit the completed application form, essay, and letters of reference as a single PDF document to Maria@IgniteTheSpiritMKE.com
COMPLETED APPLICATIONS MUST BE RECEIVED NO LATER THAN JULY 1, 2021.
Award announcements will be made no later than September 1, 2021; winners will be notified via email.