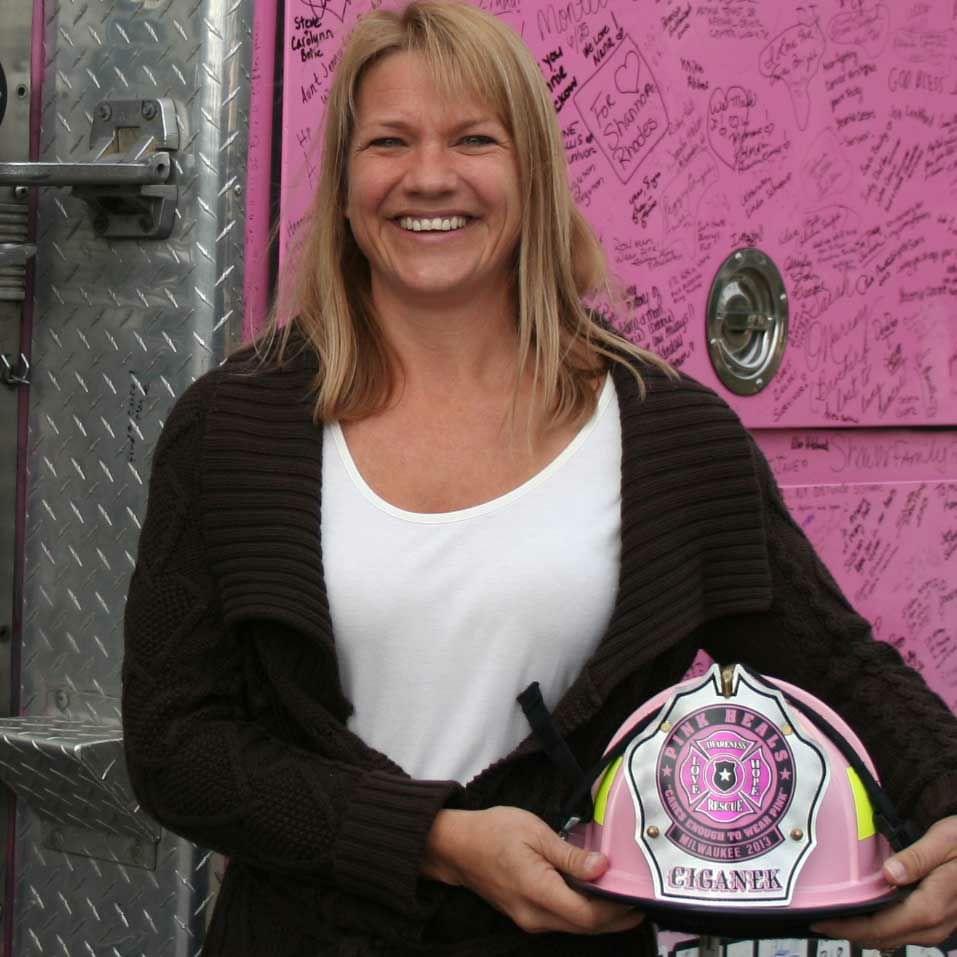 The Kristin Ciganek-Schroeder Memorial Scholarship was established in 2021 to honor the memory of Lieutenant Kristin Ciganek-Schroeder and support women training for a career in the fire service. Lieutenant Ciganek was a proud member of the Milwaukee Fire Department for 15 years. She served her community for 13 years as a firefighter and for 2 years as a fire lieutenant. Lieutenant Ciganek was diagnosed with duty-related cancer in August 2012 at the age of 43, and she was forced to retire from the job she loved. She passed away in December 2017 at the age of 47.
Our scholarship process is now closed.
Please check back June 1, 2024 for more info.
Past KCS Scholarship Recipients!